Alcoa® Wheels

Aluminum Wheels

- Truck Alloy Rims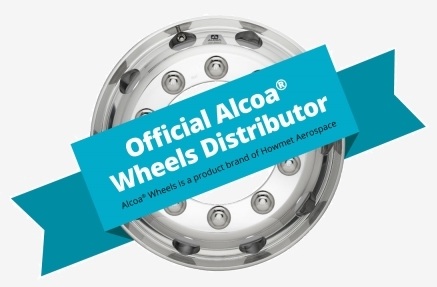 You are looking for a reliable and reputable source to purchase Alcoa® Wheels rims? We have been on the market for over 80 years and know what it's about. As an official dealer, we offer you high availability and sound advice on all questions relating to truck alloy rims and accessories.
WOERLEN - Your Alcoa® Wheels

Wholesaler
You don't want an anonymous call center somewhere in the middle of nowhere, but rather professionals with years of experience who will still be there for you tomorrow? Call us - we at WOERLEN take time for you !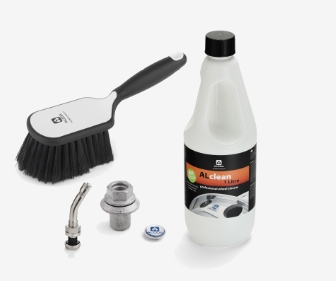 Are you looking for care products or instructions to maintain the value and quality of your Alcoa® Wheels aluminum wheels? Then you've come to the right place. Contact us, our specialists will be happy to help you. Or visit our webshop and buy directly online - our shop is available 24 hours a day, 7 days a week. Information, data sheets or care and cleaning instructions for e.g. Alcoa® Wheels Dura-Bright® for polishing or removing scratches can easily be downloaded directly from the menu. Suitable cleaners such as ALclean, ALpolish or the practical ALkit 3 cleaning kit as well as accessories, valves and valve extensions, can also be found in the shop.
Mounting service for your order

?
You can have your forged high-quality Alcoa® Wheels wheels mounted by one of our carefully selected service partners. In your shopping cart, simply select a specialist nearby your destination and we will deliver the aluminum wheels to our partner for professional rim mounting. The service partner will contact you with a proposed date as soon as goods have arrived.
Rims for commercial vehicles
Do Alcoa® Wheels make sense? We think so. They ...
are economical.

They increase the payload and reduce the CO² emissions due to the lower dead weight (up to 47% lighter than steel) and the higher payload.

Depending on the configuration and wheel size, weight savings of up to 250 kg can be achieved.

Calculate the profitability of a retrofit here

.

You will be surprised how quickly your investment pays off

.

are forged, not cast.

This means that they are 4 times more stable and usually have a significantly higher payload than steel rims.

You will find m

ore information in

technical details.

offer you the best possible quality - produced by the global market leader in the field of light metal technology and the inventor of the forged light metal wheel, which was first manufactured in 1948.

come with a 5 year guarantee.

For details, please refer to the 

warranty conditions

.

do not rust and do not have to be repainted.
reduce the unsprung masses and thus ensure greater driving comfort and less wear on the chassis and tires.
dissipate the heat better and ensure a longer service life of the brakes and tires and better braking performance. Under identical operating conditions, the running temperatures of aluminum wheels are up to 22 ° C below the temperature of steel rims.
are a reliable investment. Alcoa® Wheels alloy rims have an average lifespan of 20 years.
upgrade your fleet. Your company shines through its performance - a well-maintained fleet underlines your appearance.
is available for every budget and requirement: Dura-Bright®, Dura-Flange®, LvL ONE®, Gebürstet, WorkHorse®
---
Alcoa® Wheels is a product brand of Howmet Aerospace
Weitere Informationen dazu finden Sie unter www.howmet.com