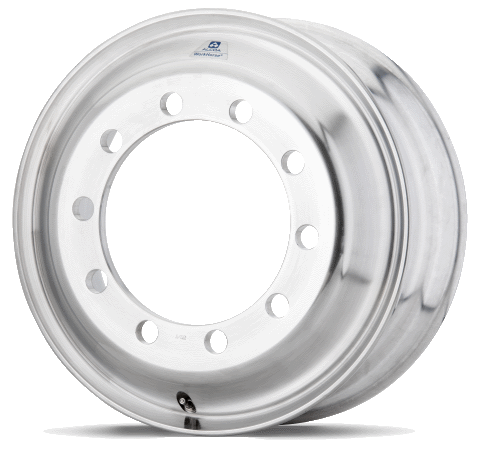 The innovative think tank at Alcoa® Wheels has developed a closed wheel especially for use on vehicles with disc brakes.
Disc brake specialist
With the development of this model, the requirements of European construction vehicles with disc brakes are taken into account. This aluminum wheel has no ventilation holes and thus protects the brake discs of the drive or front axle of construction vehicles with disc brakes from sand and gravel. Alcoa® Wheels WorkHorse® wheels are also conceivable for other uses, such as trailers.
Workhorse® aluminum rims have a higher stability and fatigue resistance due to their construction and design. Workhorse® aluminum wheels are available in a brushed version, the assembly properties do not differ from the standard Alcoa® Wheels aluminum rims.