Dura-Bright® is a surface treatment that becomes an integral part of the wheel by permanently penetrating the aluminum. It differs from conventional coatings, which can splinter, crack, peel or corrode. Aluminum wheels treated in this way retain their gloss without having to be polished, simple washing is sufficient to keep your aluminum wheels looking like new (Dura-Bright® care instructions). This special and patented treatment is available in most wheel sizes.
Dura-Bright® EVO
With EVO, Alcoa® Wheels has achieved a revolutionary breakthrough in the further development of this technology that has already been tried and tested many times over .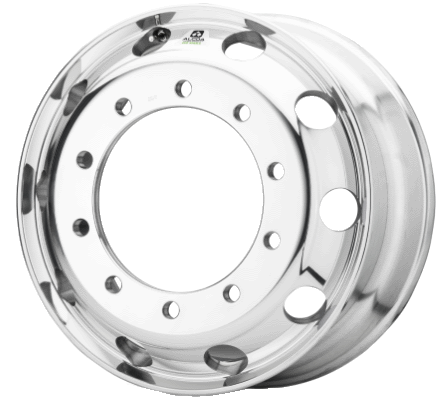 The new Dura-Bright® EVO aluminum rims differ from the previous XBR® technology as follows:
with even better surface protection

2-3 times better resistance to hydrofluoric acid

significantly higher resistance to chemicals (pH spectrum extension from 5-9 to 2-12)

ingenious corrosion protection: 10-fold improvement in 240 hours of CASS (Coppern Accelerated Acetic Acid Salt Spray tests)

improved environmental compatibility through the use of less hazardous materials during production process
Advantages of

Dura-Bright®
In addition to faster, easier care and maintenance, you get all benefits you can expect from forged Alcoa® Wheels alloy rims, such as:
high strength and toughness through forging process

better heat dissipation

consequently longer service life for tires and brakes

higher payload due to lower dead weight

higher fuel efficiency

environmental friendliness

5 year guarantee
We have clearly presented a detailed overview of all advantages on the Alcoa® Wheels Advantages page.
5-Jahres

Guarantee



During service life of Dura-Bright® wheels, road debris and/or mechanical damage can scratch or damage them. In the event of scratches or damage that extends to the aluminum underneath the surface treatment, the exposed metal may oxidize naturally. However, any corrosion is limited to the exposed metal and will not spread in or below the Dura-Bright® treatment. Follow normal washing and cleaning instructions.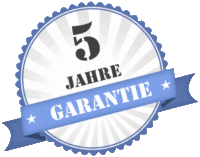 Guarantee scope
The guarantee for aluminum wheels treated with Dura-Bright® includes:
Filamentary corrosion (worm-like or hair-like lines, usually with a milky appearance, under the surface treatment caused by damage to the surface treatment such as scratches or damage from fasteners or balance weights)

Blistering due to the peeling of the surface treatment

Surface treatment peeling off due to physical damage
Wheels are excluded from the guarantee:
that have been treated with aggressive cleaning agents, abrasives or abrasives

that have not been maintained regularly or that have burned-in brake dust

that have corrosion due to scratches or other damage

that have corrosion and/or discoloration from contact with another wheel, wheel nuts, nut covers and hub caps.